Its Halloween weekend!!!
Can you see the bloody hand prints in my eye balls??
cool huh.
Anyway..
Its that time again!
Time for a blog hop!
Blog hops are a great way to meet other bloggers, find new friends, gain more traffic for your blog and maybe even more followers!
win win right?
All you have to do is link up your blog, twitter, fb etc
(or all of the above)
But to make it work, YOU TOO, have to click on links and go visit others!
You gotta give love to get love right?
right.
(sorry guys i just got done working out, im all hyped up haha)
RULES:
The only rule is to PLEASE be a following of this blog, Young&Restless :)
Also please be a follower of my co-host
Which sense i didnt get this set up in time (my bad) will be my photography blog :)
Just click this button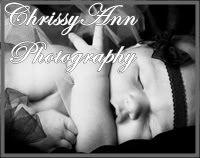 AND put this button somewhere on your blog for the weekend
simple right?
Now go hop!
(you dont have to comment, i dont know why it says that haha)
HAVE A FABULOUS WEEKEND!!