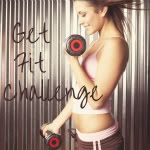 Oh man, i cant believe ive stuck to this workout.
its INTENSE.
For those of you who dont know already i am doing the insanity workout. It is definitely NOT for pansies.
This week went as follows:
Sunday- cardio plyometrics (40 min)

Monday- cardio power and resistance (38 min)

Tuesday- pure cardio (38 min)

Wednesday- cardio curcuit (30 min)

Thursday- cardio recovery (30 min)

Friday- cardio power and resistance (38)

Saturday- REST DAY
So the first week i was eating how i normally do (between 1,000-1,500 cals). I got headaches like everyday. This week i could just feel that my body needed more! So by golly i ate everything! i even ate kinda bad and had 2 pieces of pizza. Well this week i FINALLY got some results! Lost 2 pounds and an inch in my tummy (i dont care to measure anything else). If im not constantly eating i got shaky and when i stand up i almost pass out :(
Height: 5'7
Weight: NOT disclosing this lovely piece of information but i am 2 pounds down. 26 pounds to go. shoot
Your fitness challenge for the week: Continuing INSANITY
Your health challenge for the week: Eating healthier food and continuing upping my caloric intake. I also am starting a protein powder to help me out.
How did it go: Im so surprised im actually sticking to these workouts. Its such an accomplishment that ive even finished 2 full weeks.
Failures and Slip-ups: had me some pizza
Now for the embarrassing stuff
i do not know why i am showing this...
but here we go
lol barf
you can vote for our blog for my braveness :)